How many times can a whitening pen be used?
A whitening pen can generally be used 8 to 10 times.
Does it need to be used every day?
At the beginning of the treatment, it is recommended to use it continuously for 7 days, and then it is also recommended to use it every day; or once the target effect has been achieved, use it once a week.
Does it take effect immediately?
It depends on the tooth quality of each person. Generally, you can see the obvious whitening effect after one week of continuous use according to the instructions, and you can complete your smile improvement project in two weeks.
How long can the whitening effect last?
The effect can be maintained for more than 12 months. Of course, the length of the effect will be affected by your habits of smoking, drinking coffee, strong tea, aerobic drinks, red wine, and eating foods with heavy pigments. If you have the above habit, it is recommended to use it regularly to maintain the whitening effect.
Do I need to brush my teeth before and after use? How long do you use each time?
A: You need to brush your teeth before and after use. After use, you can directly use the toothbrush to brush the surface of the teeth. Each use is about 20 minutes, not more than 30 minutes.
How much whitening liquid do I use each time?
It is recommended to twist the whitening pen to apply at least two teeth at a time, and the whitening liquid can cover the surface of the teeth.
What should I pay attention to when using whitening pen?
Don't twist it vigorously, otherwise too much whitening fluid will flow out. Don't be anxious the first time you use it, because the brush will take time to absorb the whitening solution. After use, please wipe off the pen with a clean paper towel.
When is it recommended to use?
There are no special rules. It is recommended to use it 1 hour before going to bed to rest your teeth after use; or use it every day before going out.
How long can I drink coffee or milk tea after use?
It is recommended not to eat or drink for 1 hour after use, and not to drink coffee, milk tea, chocolate, Chinese medicine, Chinese strong tea, cola and other heavy-pigmented beverages within 4 hours
What are the main ingredients of tooth whitening pen?
Our whitening pen is provided by Dr. Fresh, one of the largest oral product suppliers in the United States, and is made in the United States. The ingredients include Purified Water, SDA 38B, Polyvinyl Pyrrolidone, Polyethylene Glycol, Hydrogen Peroxide (6%)
What is Hydrogen Peroxide and is it safe?
Hydrogen Peroxide can play a redox effect and remove the deep pigment of the teeth. The higher the concentration, the stronger the stimulation. Peroxide is also an ingredient often used by dentists for whitening teeth. The use of Hydrogen Peroxide for teeth whitening has a long history, and many tests have proven its safety.
Products in the market advertise high concentrations of Hydrogen Peroxide, what is your concentration?
The HP concentration of Easywhite Whitening Pen is 6%. Many dentists use high-concentration Hydrogen Peroxide, they have safe equipment and professional knowledge to protect your safety. According to the recommendations of dentists, the PH concentration of household teeth whitening products should not be too high (8% or above). Improper use can easily cause sensitive gums, gums and even lip sputum.
When using Easywhite, my mouth feels slightly cold or numb. Is it normal?
The whitening pen has a scent similar to mint, and there will be a slight coolness or numbness when using it. If this feels strong, stop using it immediately and rinse your mouth with warm water. In case of strong tooth sensitivity, please stop using it for 24 to 48 hours. If this happens again, please disable it permanently.
Can sensitive teeth be used? Who is not suitable for use?
There are different degrees of tooth sensitivity, and mild ones can be used. We recommend that you consult a dentist first. The following conditions are not suitable for use: artificial substances such as pregnancy, oral ulcers, tooth decay, periodontal disease, wounds and dentures, dental implants, and dental fillings.
Are there refills for sale?
Yes. We provide refills for whitening pens and dental trays.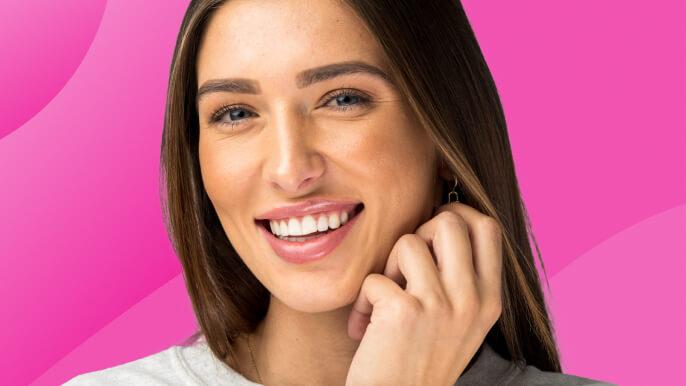 How can we help?
If you have questions, you can find the answers you need here. If you want to contact us, please feel free to contact our team!
Kit & Carbon Powder Set
The best choice for home teeth whitening, it wi...
Obvious Results

Sensitivity free

Quick & easy